We hope for puppies in the end of september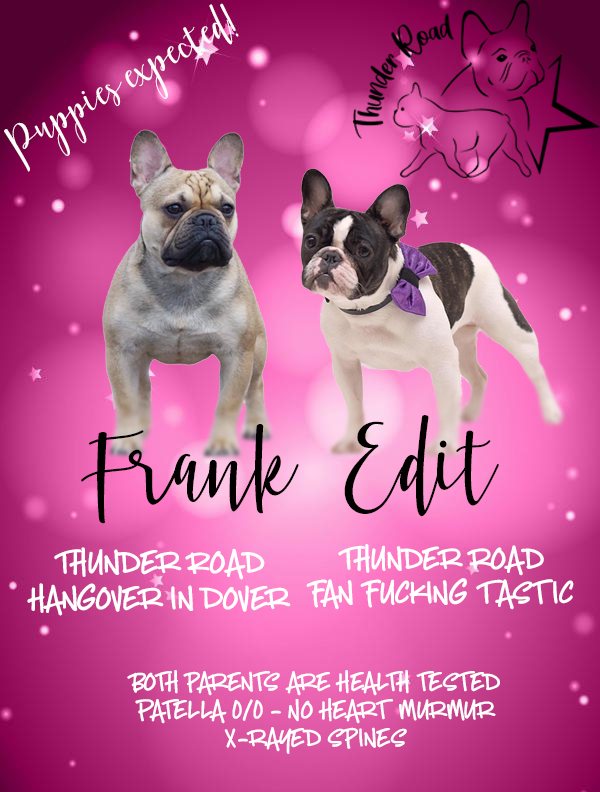 If you are interested in a puppy from an upcoming litter please give me a call +46706665483 I speak swedish and english or email me at info@kennelthunderroad.com
I will not sell a puppy to someone who will keep them in a kennel or cage. This is a companion dog and should be treated like a family member!
Jag besvarar inga mail från personer som inte bemödar sig att presentera sig själva och hur valpens liv skulle bli med dem. Är man seriöst intresserad respekterar man detta.
Thunder Road följer SKK och Fransk Bulldogg Klubb Sveriges regler samt rekommendationer vid avel samt är godkända och har tillstånd från Länsstyrelsen Norrbotten.