During 2019 I am planning to have 2 litters.
After that nothing is planned before 2020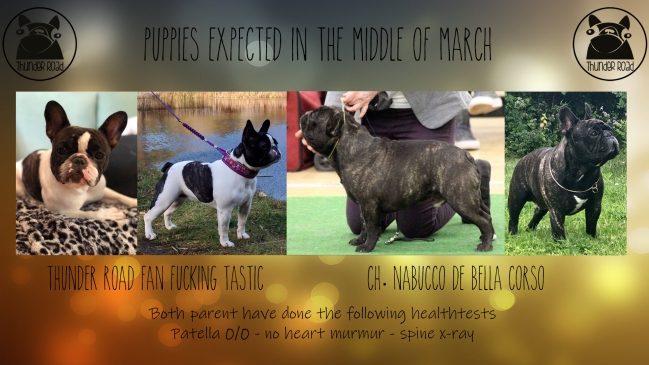 16/3 gave Edit birth to her babies

25/3 Ursula is confirmed pregnant!
If you are interested in a puppy from an upcoming litter please give me a call +46706665483 I speak swedish and english or email me at info@kennelthunderroad.com
Jag besvarar inga mail från personer som inte bemödar sig att presentera sig själva och hur valpens liv skulle bli med dem. Är man seriöst intresserad respekterar man detta.