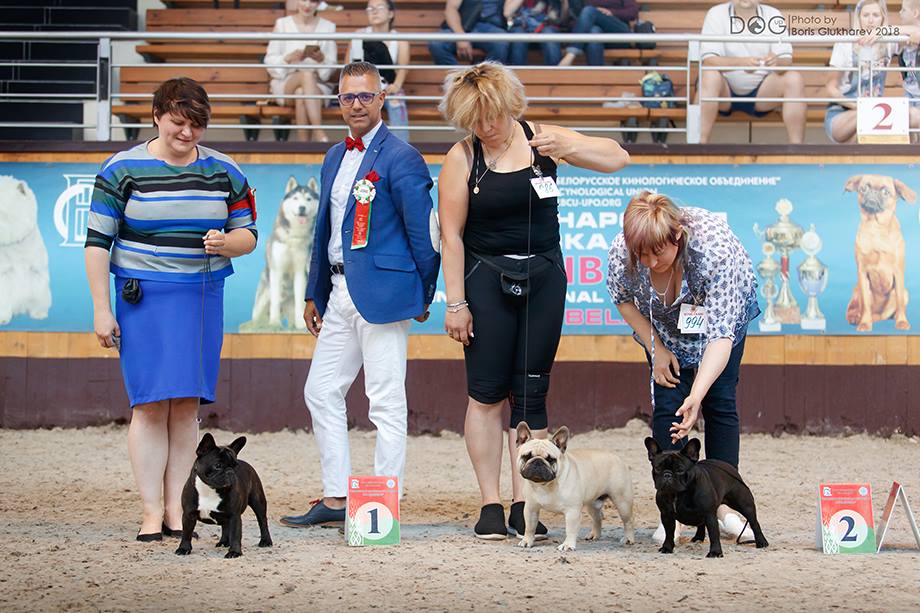 Hervor went to Belarus in the beginning of june.
Due to puppies arriving i totally forgot to update the homepage with this news.
02/06/2018
Judge: Mr. Fabrizio La Rocca, Italy
A'Vigdors Lucrece CAC, R.CACIB, New Belarussian Champion!
03/06/2018 IDS, Minsk, Belarus,
Judges: Mr. Pedro Bispo Ivo Santos, Portugal
A'Vigdors Lucrece CAC, CACIB, Best Female, Crufts Qualified 2019!
Thank you to team A'Vigdors for excellent handling and care of my little princess <3
Photo Boris Glukharev (Hervor to the right)