Frank went to Euro Dog Show in Wels, Austria with Joanna he got Excellent and was picked out for the last ones to get placed in the huge junior class, bur no placement. On Austria Winner he was placed as Exellent 4 in the junior class.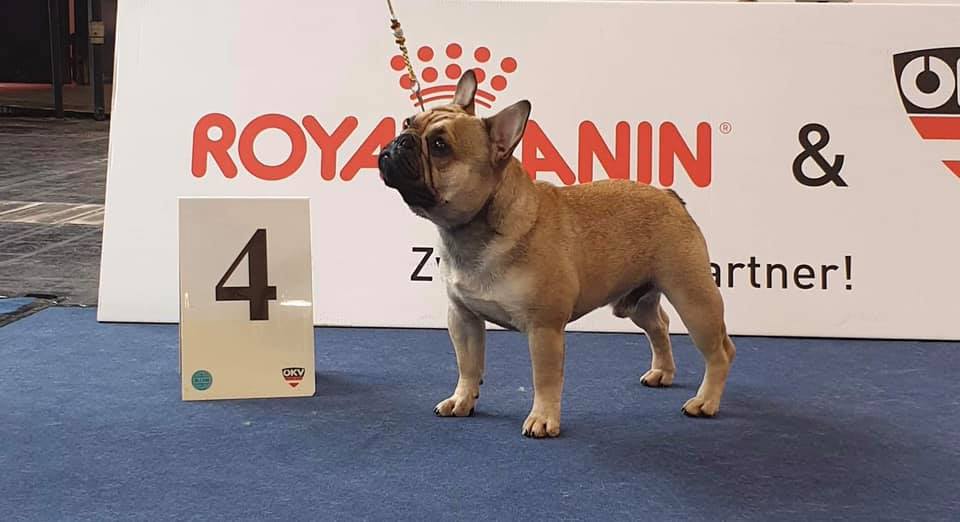 He also went with her to Denmark and got 1 Danish Junior CAC.
thank you Joanna for your time with Frank and training him so well.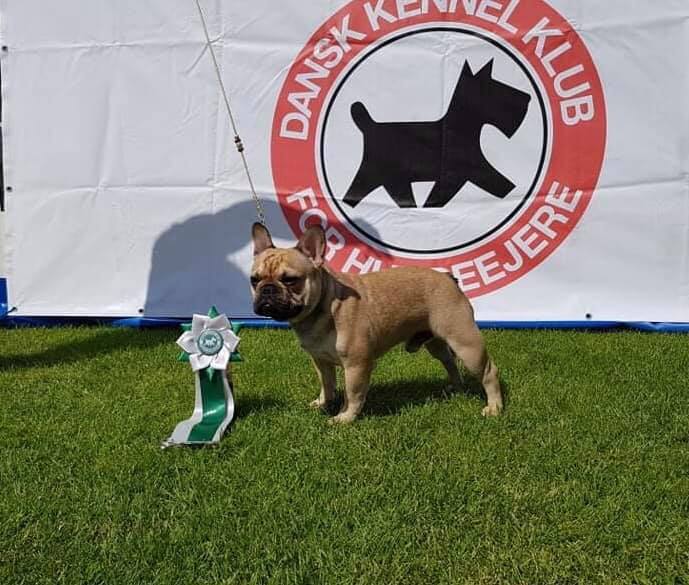 After he finally came home after some months on the road he had his official healthtests done. Great results. Patella 0/0 and no heart murmur.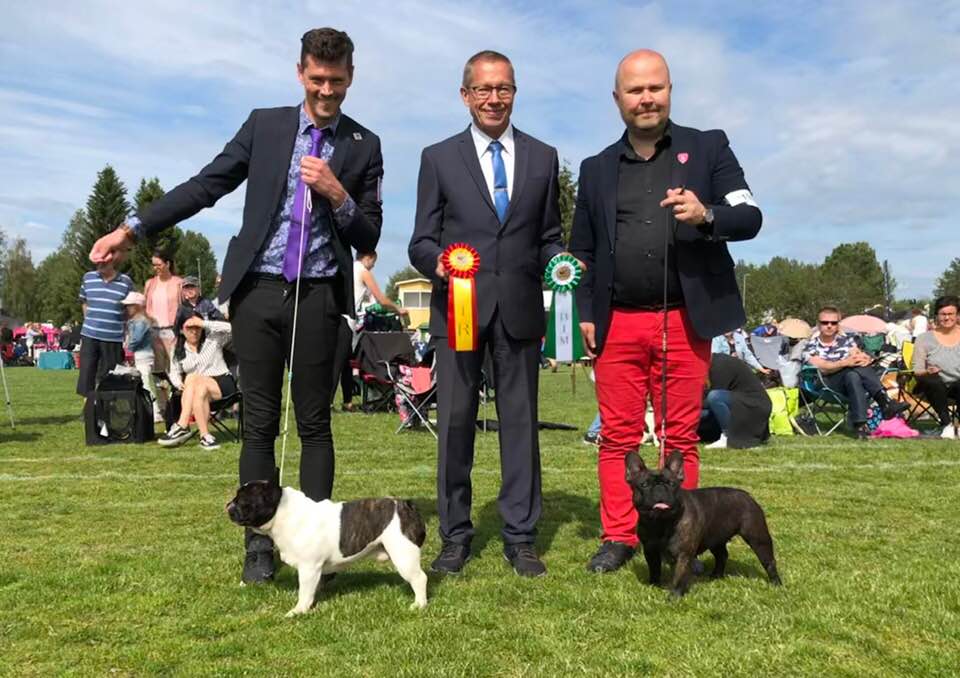 14/7-19 International dog show Piteå, Sweden
Judge Hans Almgren
"Stalin" A'Vigdors Nilo EXC1 CQ BM-1 CACIB BOB
"Hervor" A'Vigdors Lucrece EXC2
Thank you Mattias for showing Stalin. What a dream team
BOS Stitch Style Gaya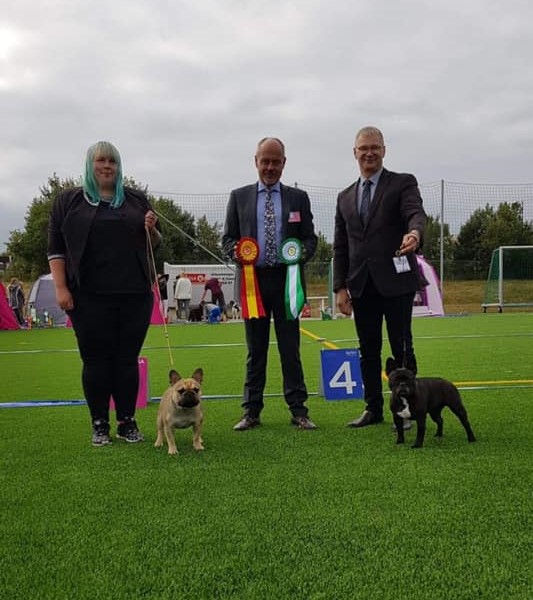 3/8-19 International dog show Fauske, Norway
Judge: Vesa Lehtonen, Finland
"Frank" Thunder Road Hangover In Dover Ex1 CQ CAC, BM-1 & BOB too young for cacib
"Stalin" A'Vigdors Nilo Ex3
"Hervor" A'Vigdors Lucrece Ex1
Congrats to Jarmo and Satu on BOS